Updates:
5th July 2014
Swanky Paint is now on Greenlight! Do vote if you like what we're doing :}
Also, if you're running the Chrome browser, you can try out Swanky Paint and play along with us at our new pixel art community,
Swanky Art
. It's new so we're still building the site but that hasn't stopped anyone from creating awesome pixel art there already!
We've been developing Swanky Paint, a Deluxe Paint clone from the Amiga days, for the past month or so mostly in closed beta, gathering feedback from numerous testers and pixel artists via the Pixel Art community on Google+. You can never have too many testers so if you fancy yourself a pixel pusher, get in touch on G+ at
https://plus.google.com/+KrissBlank
and you'll be added to a super secret circle.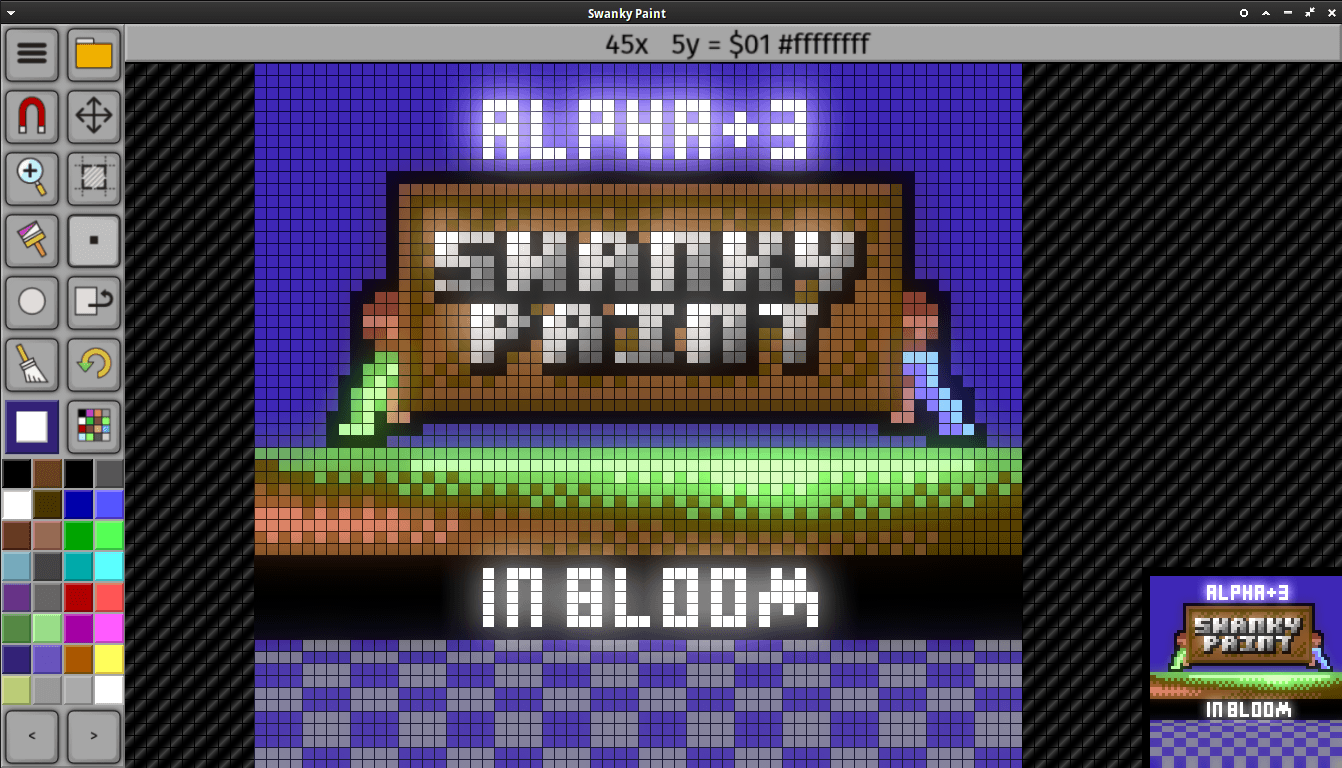 Updates will be constant with a new version being rolled out as I type this. We're pushing out new features weekly and pretty open with development stages and examples. For instance, the latest version would have included animation support. A new feature that currently has the basics down so you can load and save animated gifs at the moment with no limit to the number of frames. The user interface needs tightening but since we're adding stuff as we go along, this will keep changing. It's only been one version earlier that we've only added icons :}
Anyway, I've been busy making the manuals for the pixel editor hopefully in time for
GaMaYo #5
and
Maker Day by Sheffield Hackers and Makers
which are all happening at the end of the week. If you're going to either of those, make sure to say hello so I can give you a special ticket!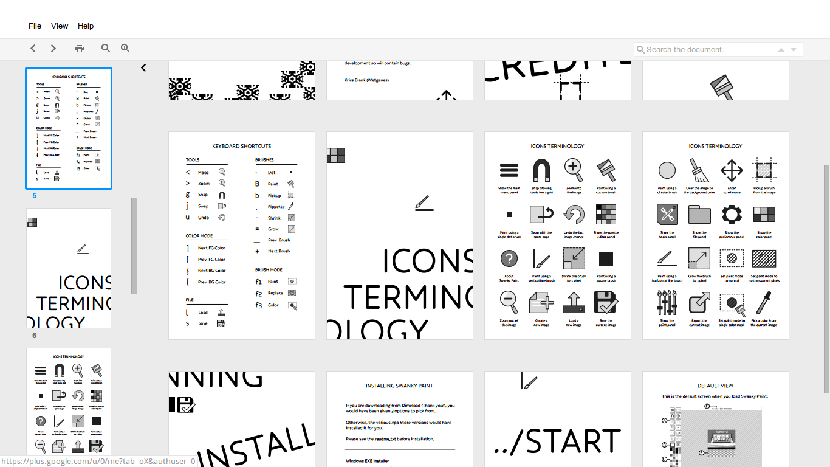 Manuals will be in pdf format so you can print them out and pretend you're in the 80s except they won't be quite as thick.
We will be pushing Swanky Paint to a few stores online so you can get the official versions from them when that happens and also on our own distribution site,
Dimeload
where you can already access the closed beta versions.
Swanky Paint is available for Linux, Windows, Raspberry Pi, OSX and Android (tablets/mobile). 
Happy Pixels!